Niveko One-Piece Skimmer Pools
Relax, Swim & Enjoy Your NIVEKO Pool
Years of pleasure for you and your family with a wide range of styles and choices available to suit everyone. The NIVEKO pool is the ultimate in luxury at an affordable price.
Niveko Pools
Niveko Bespoke Monopools combine the benefits of a concrete pool with those of a traditional one piece pool creating a completely unique product offering high end aesthetics, completely bespoke design and quick installation. Their exclusive polyethylene construction guarantees no osmosis that can be experienced by its fibreglass equivalents. All pools are pre-plumbed and pressure tested at the factory ready to plug and play with your filtration system.
Features
The Niveko range of One-Piece Pools can provide a solution to satisfy the most discerning requirements of most people.
The range is as broad as it is long - just like the pools - with styles that include skimmers / overflow / vanishing edge to name a few.
Each pool has a constant depth of 1.5 metres.
All pools are available with the option of a slatted type automatic cover to help minimise heat loss and associated running costs.
Incorporating an in roller motor, it can be operated with a key switch or remote control.
They are also pre plumbed to make installation as easy as possible and all pools incorporate 30mm of insulation.
Skimmer Invisible:
As one of the most popular styles of our one piece swimming pools, the Skimmer Invisible is a sophisticated choice for any home. Uniquely designed, the skimmer solution creates a seamless transition between the pool wall and water run-off area. With plenty of fixtures and fittings to choose from, including full width or internal corner stairs, jets and counter currents, a Niveko Skimmer Invisible pool can perfectly blend your need for practicality and your desire for stunning design.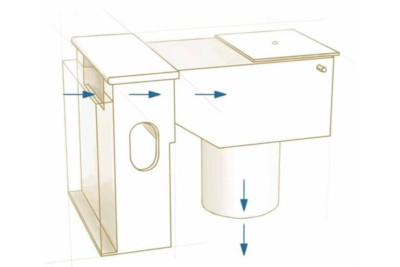 Skimmer Top Level:
Easy to maintain, the Skimmer Top Level is an affordable alternative for where an overflow pool is not possible to install. Nonetheless, it can be completely customised in both size and shape to meet your exact project requirements. By applying a wide skimmer, the level of the water reaches almost to the surrounding surface, creating an attractive finish. Choose from a range of built-in extras, such as jets, lights and counter currents to further personalise your one piece swimming pool.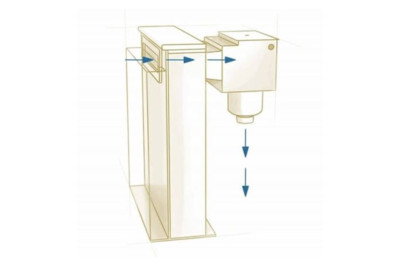 Overflow Multi:
The Overflow Multi, with its overall easy to maintain nature, is an attractive and modern staple in our one piece swimming pool collection. With an extensive choice of channel covers, from natural granite or Greek stones to PVC grating designs, the Overflow Multi can be tailor-made to you. To further enhance the serenity of your poolside atmosphere, Niveko's premium Whisper option delivers silent operation through a precisely designed overflow gutter; just one of the many additional features that are available to incorporate in your individually-designed project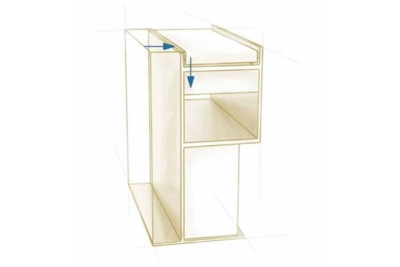 Overflow Infinity:
Easily the most magnificent in the collection, the Overflow Infinity is ideal for locations with stunning views you want to make the most of. Designed with style in mind, Niveko – the only supplier of one piece infinity pools in Europe – are proud to bring the Overflow Infinity to your property. Water flows effortlessly over the paved edge of the pool, creating the impression of infinite views. Available in on-trend shades of blue, white and grey, each Niveko Overflow Infinity swimming pool blends seamlessly into your surroundings, wherever you are.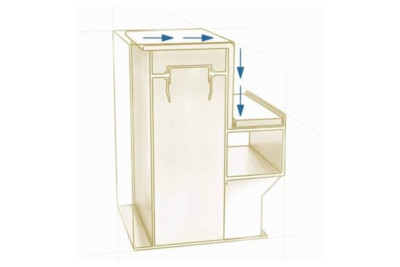 Overflow Advanced:
As Niveko swimming pools are not restricted by shape, the possibilities to create a feature that is unique to your project and your requirements are endless. The Overflow Advance is a one piece swimming pool with a difference; a concrete ring beam, fixed with an overflow stone located in the waterline, ensures the water spreads over the surface, creating a mirror like effect. Furthermore, a slatted yet inconspicuous cover can be added to ensure a cost effective yet pleasing solution to protecting your swimming pool.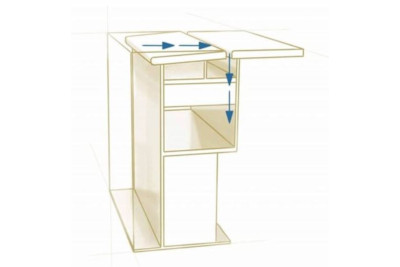 Overflow Evolution:
At the cutting edge of design, the Overflow Evolution is the most stylish of the one piece swimming pools available in the Niveko collection. The seamless blending of the water level and pool edge emphasises the brilliance of its design; where the water flows out is hardly recognisable. Finished with stainless steel flush fittings and a choice of multiple entry step solutions, the Overflow Evolution is the ultimate mirror swimming pool, making it the perfect addition to any home.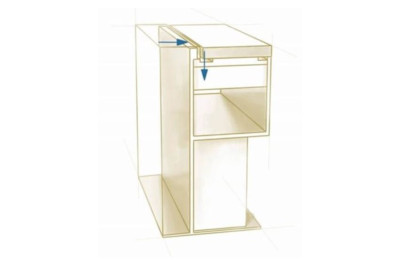 Overflow Underflow:
Designed to a high specification, the Overflow Underflow is a unique and innovative solution from Niveko. By directing the flow of water underneath the pool, it disappears seamlessly to create a smooth finish. To enhance this style of swimming pool further, the Whisper function is available to ensure the almost-silent operation of the overflow gutter. Choose from a range of access options, including modern and corner stairs, to complement the stylish design of Niveko's Overflow Underflow one piece swimming pool.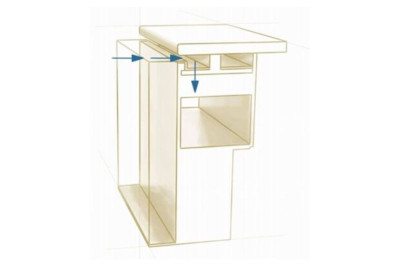 Additional Info
NIVEKO have more than 20 years of experience in the manufacture of domestic and commercial swimming pools.
NIVEKO are continually searching for quality and innovation. The pool shells come with a 10 year guarantee.
A NIVEKO swimming pool will give you years of pleasure, as well as enhancing your home environment and your lifestyle.
Niveko Pool - Installation Guide
Niveko Plus